$45.00 SGD $50.00
Unavailable
Limited quantities. Limited 2 bottles per customer.
---
2013 Château Petit Sénéjac by Talbot, Haut-Médoc (Limited Qty) is backordered and will ship as soon as it is back in stock.
---
$99.00 SGD $110.00
Unavailable
2022 Cullen Cabernet Sauvignon Merlot
2022 Cullen Mangan Vineyard Sauvignon Blanc Semillon
*Promotion is ONLY valid for showroom purchase.
Please head down to our showroom if you are interested in purchasing this promotional bundle.
---
Showroom Promotion - November is backordered and will ship as soon as it is back in stock.
---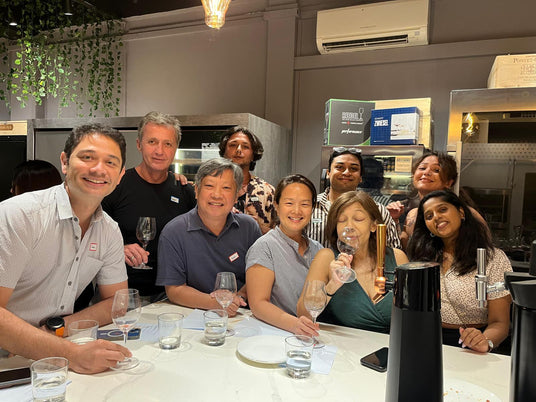 Events at Better with Age
Informative and Fun Tasting Sessions to learn about different wines from around the world. Take a look at our past events.
Decanters

Used for serving and aerating wine, spirits, or other alcoholic beverages. They are designed to enhance the flavors and aromas of the liquid by allowing it to come into contact with the air.

Wine Glasses

Specifically designed vessels used for serving and enjoying wine. They are crafted to enhance the sensory experience by highlighting the wine's aromas, flavors, and overall presentation.

Wine Preservation

When you cannot consume finish a bottle, there are several wine preservation devices available helps prolong the freshness and quality of opened wine bottles.

Others

From decanters to wine preservation devices, any other accessories for wines are also available here.
How to order wine in a restaurant
Tips to match the perfect wine for the occasion